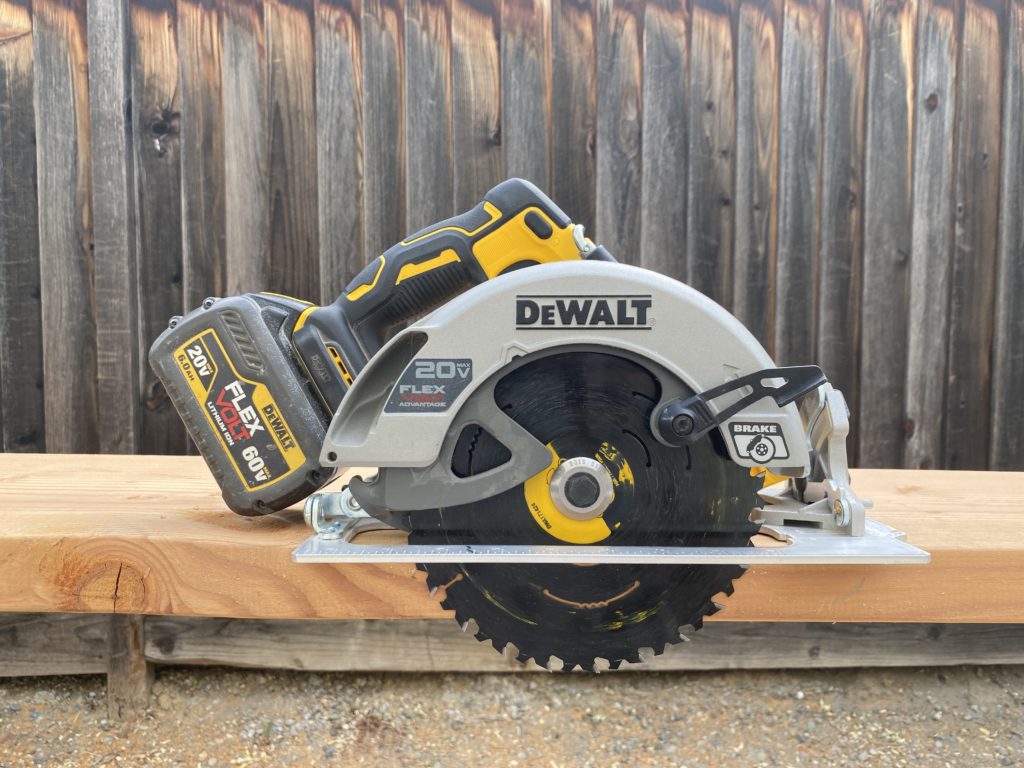 DeWalt says running the DCS573 Flexvolt Advantage saw on a 6 amp hr Flexvolt battery gives it up to 77% more power than using a 5 amp hr 20V battery. In my testing I found that to be true.
I also found the Advantage is slower than the actual Flexvolt DCS578, slower than the 6.5″ DCS565 on a 5amp 20V battery, and only as fast as the 6.5″ on a 6amp Flexvolt battery. Check out this video review to see what I mean.
So what do I think about the DCS573 Advantage saw?
First, it's a dog on a 5 amp 20V. Maybe it runs faster on a 6 or 8 amp 20V but I'm not interested in carrying any 20V batteries larger than my go-to 5 amps unless they also run my 60V tools.
Second, I rarely run out of juice but when I do it's the 60V batteries that come to the rescue, not the other way around. So the idea of running out of Flexvolt power and needing a 20V to finish a cut doesn't resonate.
Third, I only carry a cordless 6.5″ saw but if I were to carry a cordless 7.25″ it wouldn't be a pretender to the throne. Of all the cordless 7-1/4″ saws I've tested so far the 60V DCS578 is the sidewinder King.
All that said, people have different reasons for what tools work best for them so I wouldn't be surprised if the Advantage saw was a better choice for some. For me it's a hard pass.