ToolRev earns commissions on purchases made through our links.
I picked up the Husky 4-Tier Industrial Steel Shelving unit from Home Depot. It holds 10K lbs and goes together with no tools.
Assembly
No tools are required, but a rubber mallet and hearing protection help. Just slide the shelf rails into the riser slots, snap in the cross supports for the wire shelf racks, drop on the wire racks and you're done.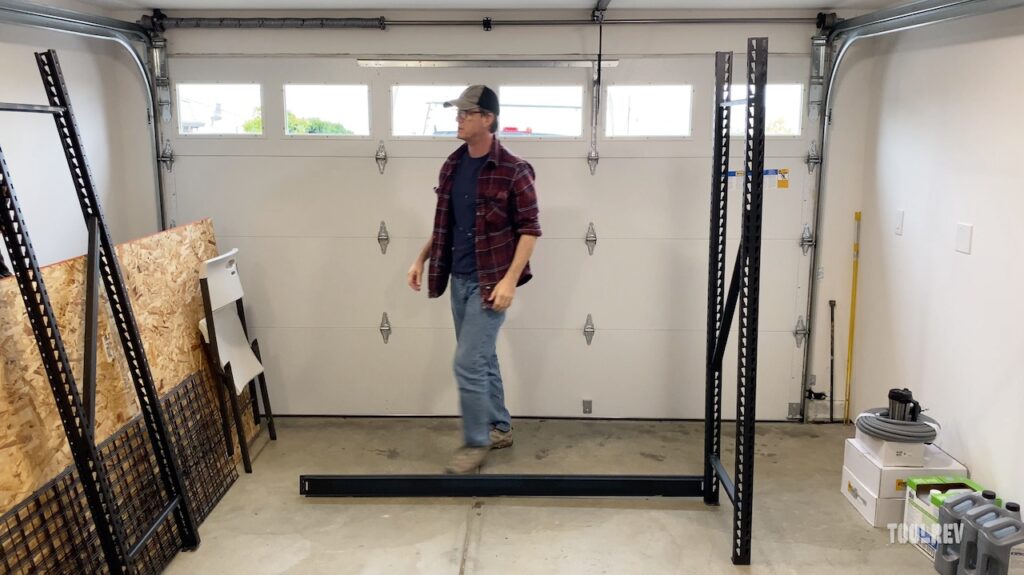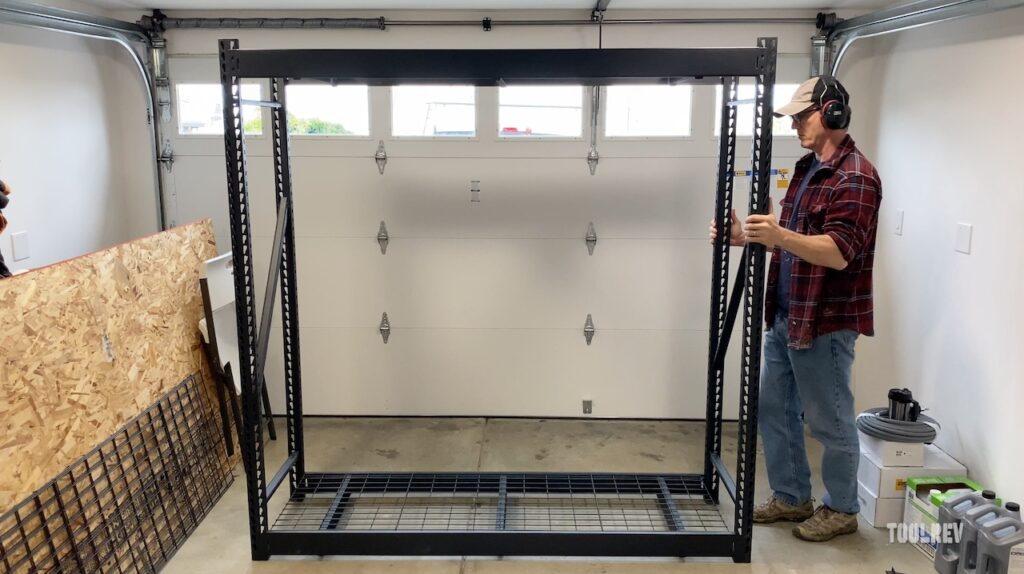 Make Mine To Go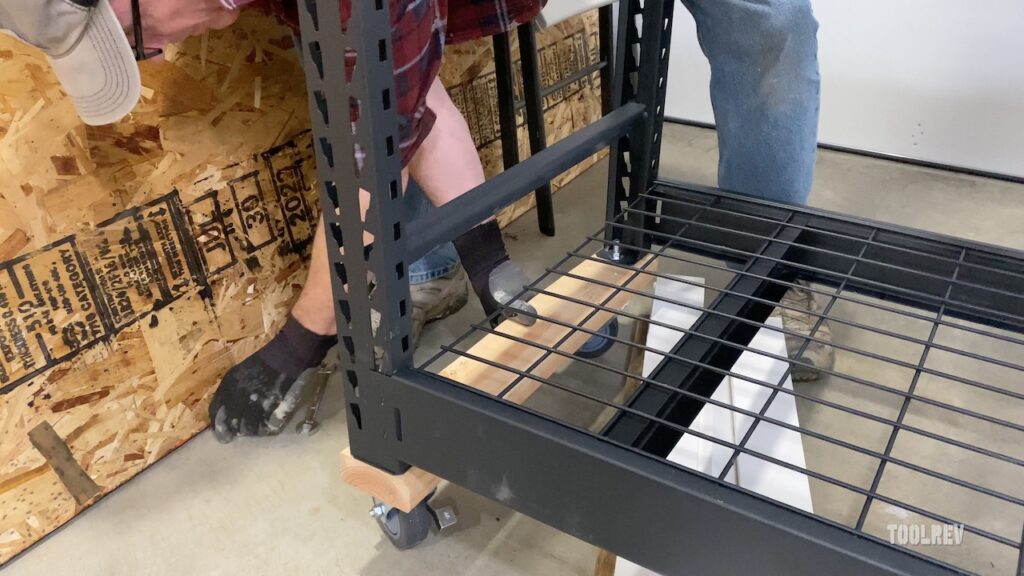 I put this unit on 4" swivel casters, which reduces its load capacity to 1000 lbs. The unit itself weighs 150 lbs so that leaves me with 850.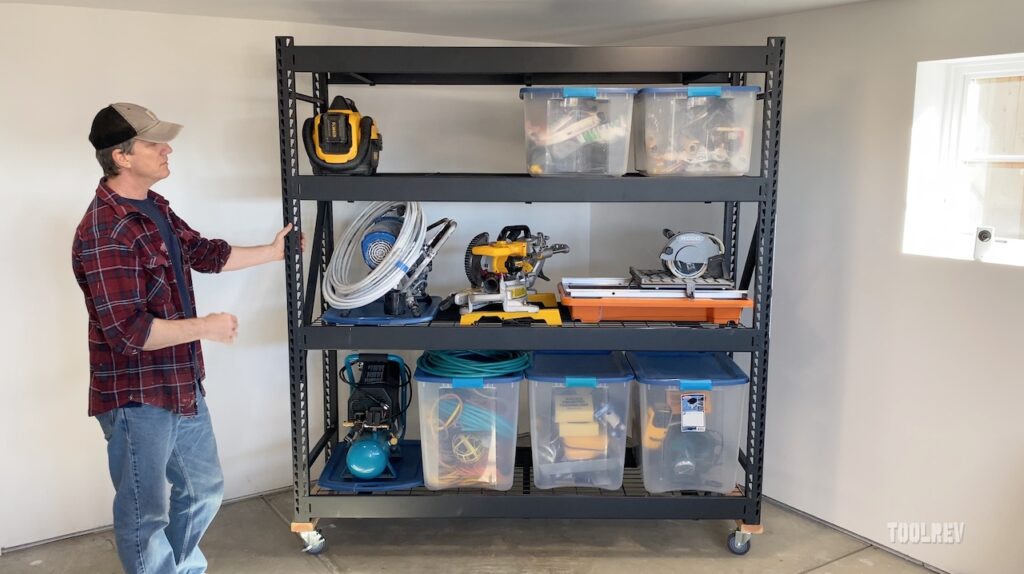 In the pic above the weight of everything you see on the shelves is about 350 lbs. If I need more capacity I figure I can slide some wood blocks underneath to take the wight of the casters.
Cost
I purchased this Husky 4-Tier shelving around some holiday, I can't remember which, for $299 on sale and just saw it today June 2023 at Home Depot for $250 so…
You can build the whole thing out of wood for $250 + tax. We're talking 18-2x4s, 2-4×8 sheets of 1/2″ plywood for the shelves, fasteners and $100 for 4″ casters.
You can get actually get cheaper casters with more capacity online from Home Depot like these Husky 4″ casters https://homedepot.sjv.io/NKOoRq or these Snap-Loc 4″ casters – https://homedepot.sjv.io/NKOoRq
Bottom Line
The Husky took 20 minutes to put together, is forever adjustable and looks sleeker than wooden shelves. It also has duel slotted uprights that allow you to daisy chain additional shelving units for a seamless look. Hope this helps. See ya!