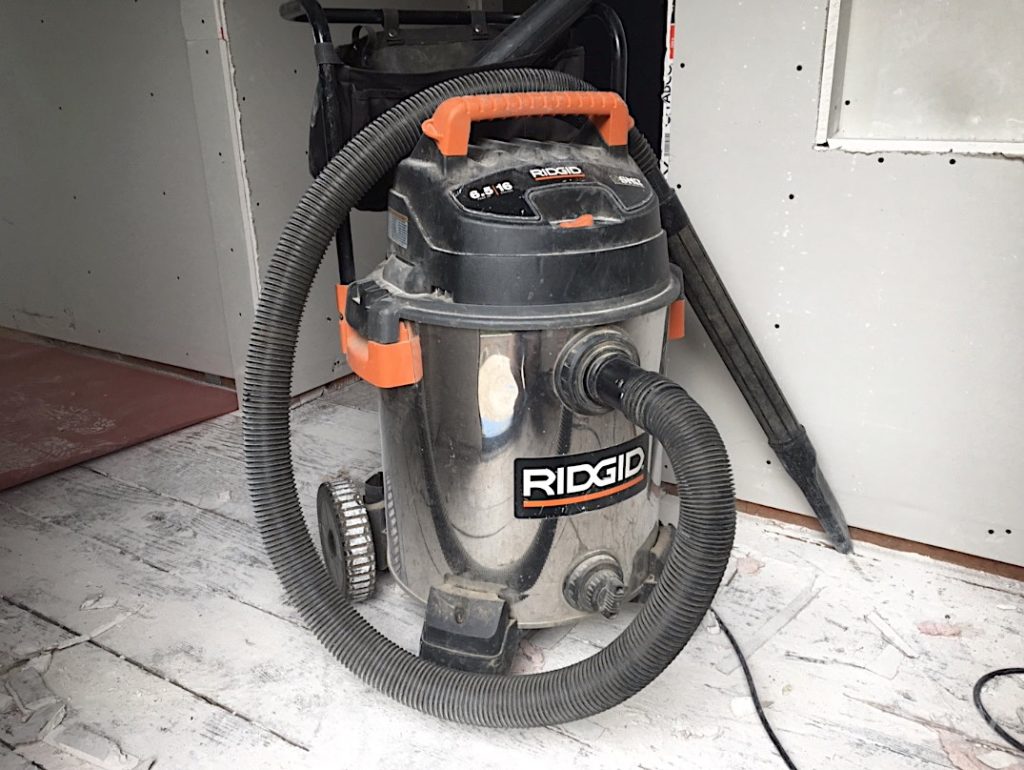 The Ridgid 16 gallon, 6.5 HP, shop vac comes in two versions: the stainless model WD1956 and the plastic model WD1851. Both have a 20′ cord and provide the same power and capacity.
Weight
Believe it or not, the stainless model is a half pound lighter than the plastic version coming in at only 27.8 lbs without accessories.
Height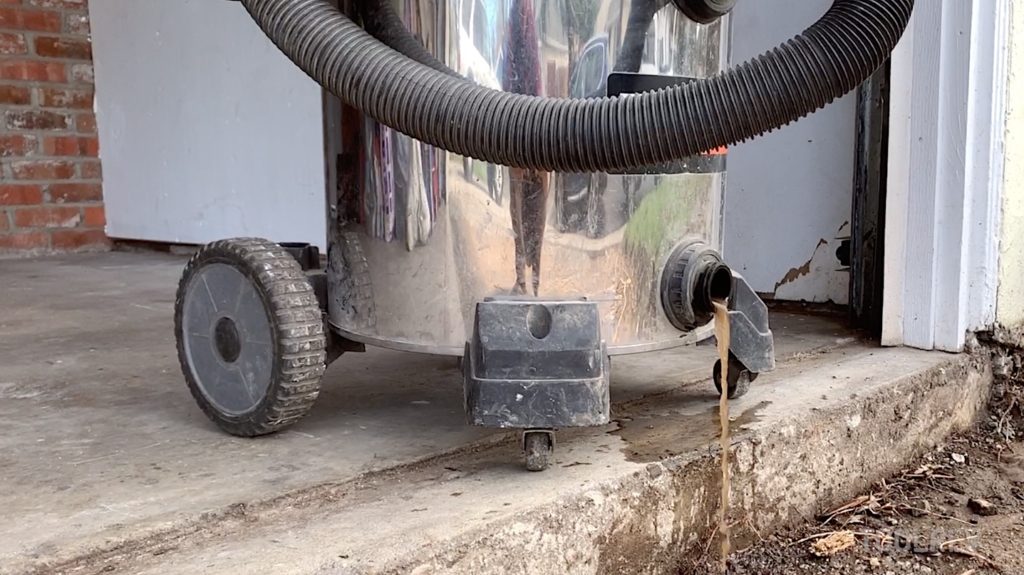 Both models have large back wheels, but the stainless has taller front casters giving more it ground clearance. This lets the drain plug sit higher allowing more knuckle clearance when draining or hooking up a pump.
Power
At 6.5 HP the RIDGID 16 gallon shop vac has plenty of suction. And after 6 years of heavy construction use mine still runs like new.
Rust
Some have reported rust issues with the stainless, which is not covered under Ridgid's warranty. However, after six years of sucking water, rocks, and mud, mine is rust free.
Bonus
The 16 gallon's, tough as heck, 2.5" pull-hose works across models down to Ridgid's smaller 4 Gal, 5 HP shop vac.
Bottom Line
---
I find the plastic model's tool bag too small to hold the accessories securely. Within the large bag of the stainless I'm able to carry the wands, attachments, and other cleaning tools. I also coil up the 20′ cord and throw it in the bag. For me, the extra ground clearance, taller pull handle, and larger bag of the stainless won the day.
Whichever one you get I hope you enjoy it. Please share any thoughts or questions in the comments below, and I'll see you next time.
ToolRev earns commissions on purchases made through our links.
Buy from Home Depot
RIDGID 16 Gal Stainless Model WD1956
RIDGID 16 Gal Plastic Model HD1800
See it in action here: