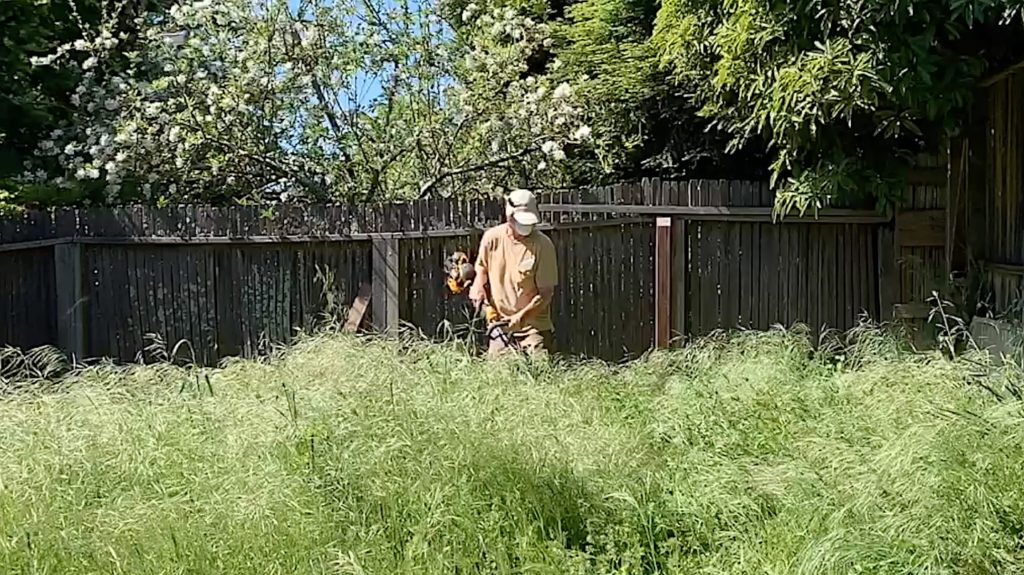 As soon as it was released I picked up the DeWalt Flexvolt 60 volt cordless trimmer to replace my 2 stroke gas powered, attachment capable, Toro. Now into its third season, the DeWalt is holding up very well.
Split Shaft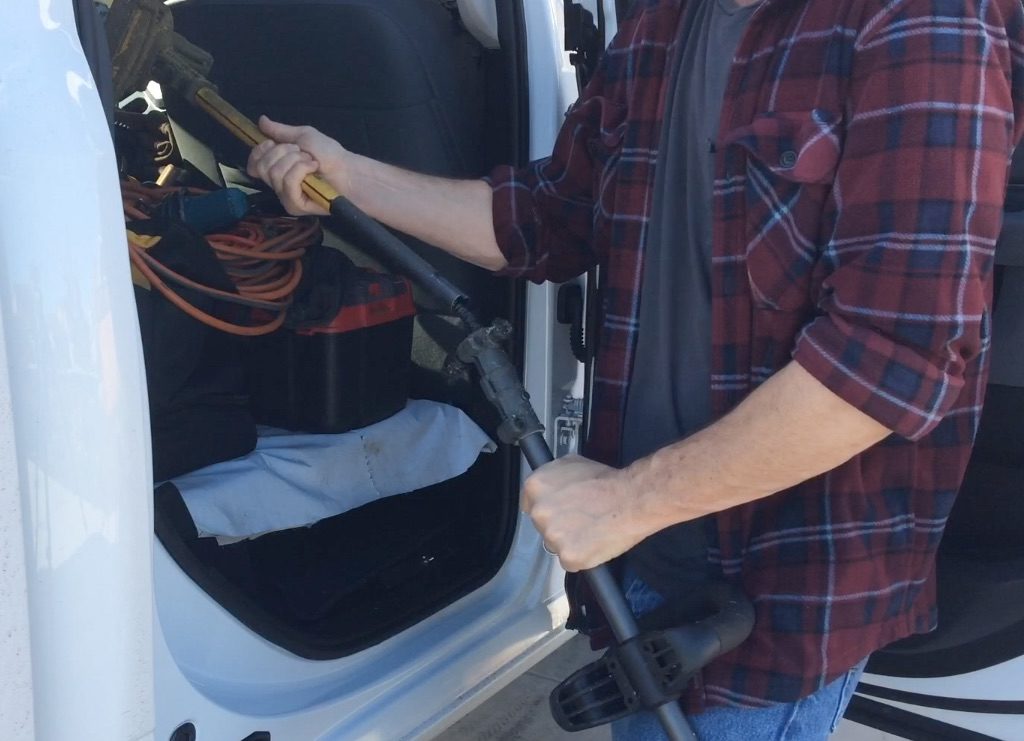 This is embarrassing, seeing how this is a tool review website, but I just assumed the split shaft meant this trimmer was attachment capable. Nope. Not only that, but DeWalt recommends not even hauling it around in half to avoid damage, which is how I do haul it around.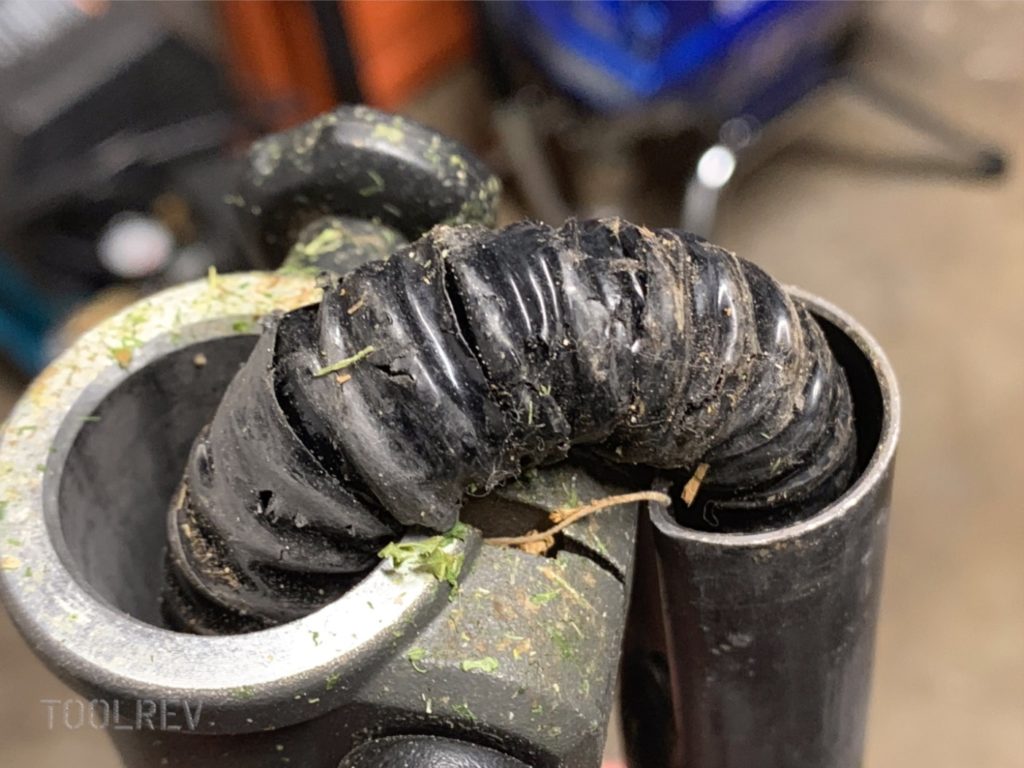 And as you can see here, the inner wire casing is starting to fray from the sharp edges of the shaft. Regardless, it's the only way it will fit in the cab of my truck and not get stolen. C'est la vie, no?
Cordless Trimmer Power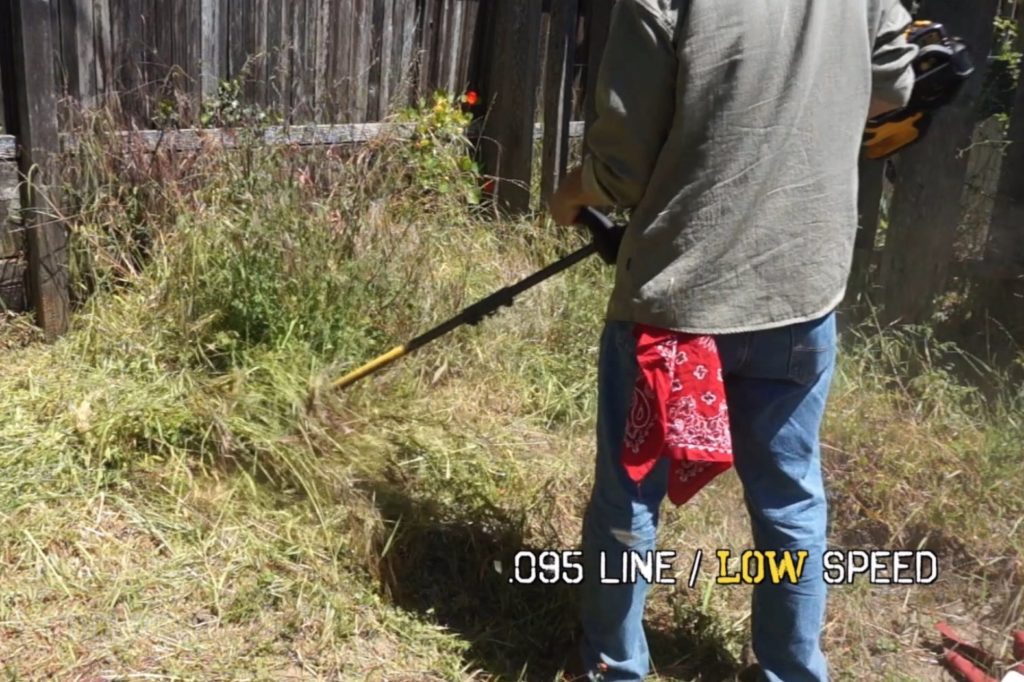 This cordless weed trimmer has as much power as my 2 stroke gas powered Toro. a 15" cutting swath, and a variable speed tigger that's easy to cruise at different speeds.
However, it also has two speed settings making it easy to run full blast, high or low, without having two feather the trigger. Low works well for most weeds, saving battery life and reducing the noise level.
The trimmer takes 0.08 to 0.095 line. I use the .095 because it cuts better and last longer. And I haven't noticed the .095 line causing the DeWalt trimmer to bog down in thick weeds any more than on my gas powered 2 stroke Toro.
Balance

The trimmer is well balanced with the brushless motor at the front and the battery at the rear. I really like the battery guard which lets you to stand the trimmer on end without damaging the battery or terminals. And there is a hook underneath to hang it on the wall.
Bump Feed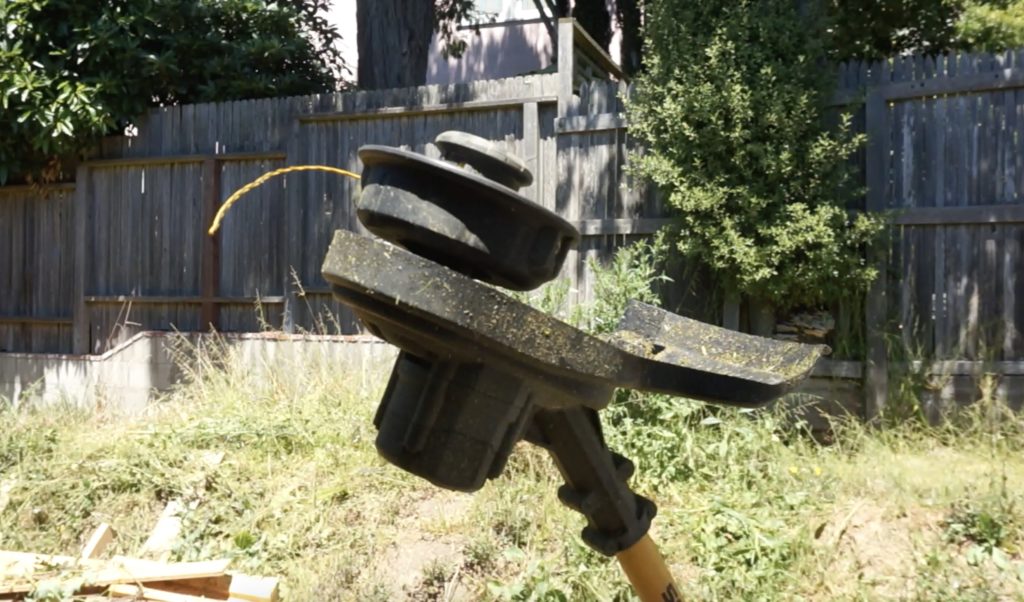 The bump feed works well on this but the line does get bound up in the spool, a lot. This could just be user error. Maybe I'm not winding the line correctly or smacking the bump feed on the ground too hard.
In any case, DeWalt has released a new quick-feed replacement spool head that is currently pictured on the 60 volt trimmer bare tool. So it looks like they are phasing this one out.
Edging and Guard
The DeWalt guard is much smaller than my Toro gas trimmer guard and not much protection from plant splatter and rocks. Probably why DeWalt says not to use the trimmer for edging, which of course I do.
But no worries because DeWalt offers a larger guard for this unit, part #N512929, which I have. It's cheap, branded, and it works great.
ToolRev earns commissions on purchases made through out links.
Bottom Line
---
For a non attachment capable trimmer I think DeWalt has done a really good job. I like how they pack 60 volt power into a single small battery, compared to the other 36, 40, and 54 volt trimmers on the market that either use two batteries or one huge battery.
I think the new quick-feed replacement spool will be a welcome improvement. This trimmer is comfortable, powerful, well-balanced, and has very little vibration. If you get one I hope you enjoy it as much as I do. See ya.
See it live in action here: