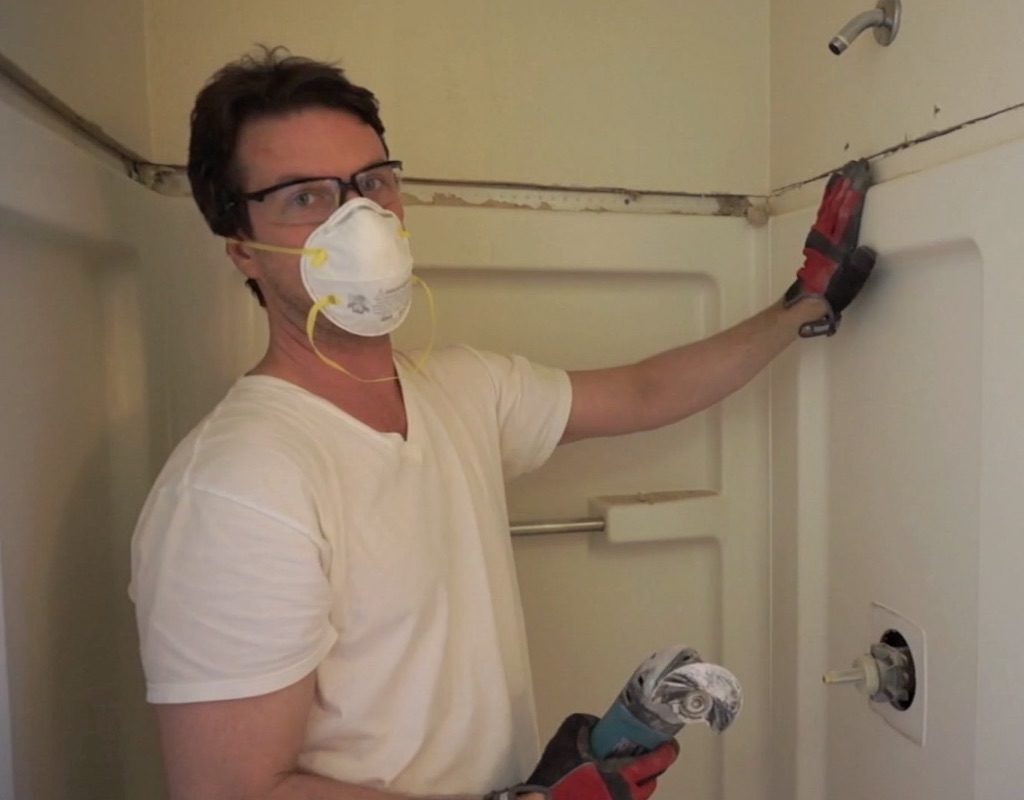 OK, so you want to know how to remove a shower. You've come to the right place. Follow these steps to success:
Step 1 – Remove Shower Door
This involves removing screws and cutting away any caulking with a razor knife until you get it out.
Step 2 – Remove Fixtures
Remove any fixtures connected to the enclosure. There is no need to shut off the water supply to do this because you're not removing the shower's water mixing valve.
ToolRev earns commissions on purchases made using our links.
Step 3 – Expose Shower Flange
Remove about 1 1/2" of drywall to expose the shower flange, which is nailed to the studs. Remove the nails with a nail puller or cut them out with a multi–tool.
Step 4 – Remove Shower Walls
Fiberglass sower closures are expensive. To save the enclosure from being destroyed try lifting the walls up and off their hinges. This may require prying from the bottom and/or removing more drywall from the top. Otherwise, just rip it out.
Step 5 – Remove Drain
Removing the grate, unscrew the drain flange, and remove any caulking.
Step 6 – Remove Shower Base
The shower pan may be locked in by the drywall. To save the pan notch the drywall and slide it out. To save the drywall you can cut the pan out with a reciprocating saw. A small tooth blade, e.g. a metal blade, works well for cutting fiberglass.
Step 7 – Cap Sewer Pipe
Seal off the drain pipe until the new drain is installed to prevent sewer gas from leaking into the house.
Congratulations, you did it!
Watch me remove mine here: