We earn commissions on purchases made through our links.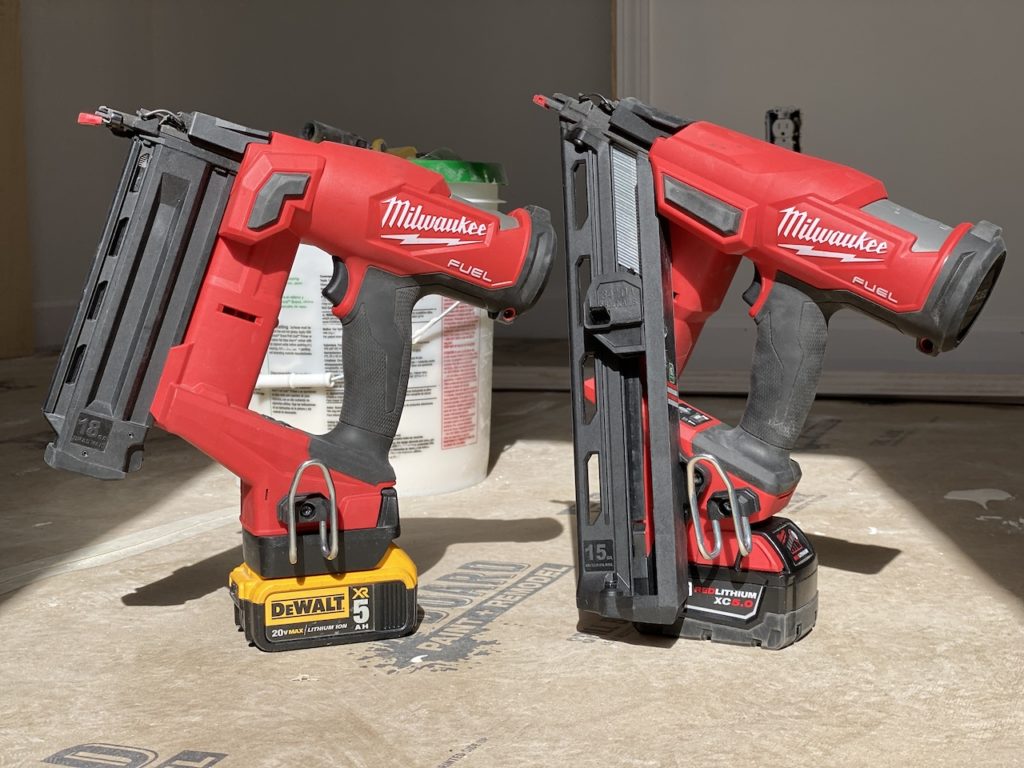 The freedom of cordless is amazing! Being tied to any one brand of tool because of batteries sucks.
Enter third party battery adapters.
I don't need to ask manufacturers if it's okay to use their tools or batteries with adapters because the answer can be found in any tool manual. They all say the same thing in the "Battery Use and Care" section, which is only use batteries and chargers specified by the manufacturer of the tool.
So what are the risks?
The main thing you hear is adapters may break communication between the tool and battery, thereby disabling the electronic protection system (EPS). And every adapter I have warns to not use it for charging so it seems there are communication issues.
Plus, adapters have only a positive and negative pin going into the battery, where Milwuakee and DeWalt 18V tools, for example, have four pins going into the battery. So, in those two cases, it's four pins tool-to-adapter and then two pins adapter-to-battery.
What does an EPS do?
An electronic protection system basically protects the battery from overloading, overheating, and over-discharge.
Overloading, according to Makita, means "The tool is operated in a manner that causes it to draw abnormally high current". When this occurs the EPS kills power, stalling the tool.
Overheating, the enemy of runtime, will also trigger an EPS to shut down the tool.
Over-discharging of the battery can reduce its rechargeable lifespan. And word on the street is "deep discharge" can turn a battery into a brick that will no longer take a charge.
Let's Look at a Few Systems
Milwuakee has Redlink Plus on many, but not all, of their currently sold cordless tools. For example, the 2630-20 6.5″ circular saw doesn't have Redlink, nor list any type of EPS in the manual. And this quote from the manual on page 7 regarding overloading seems to indicate there is no EPS;
"CONTINUOUS OVERLOADING MAY CAUSE PERMANENT DAMAGE TO TOOL OR BATTERY PACK"
Again, an EPS prevents overload, which leads to overheating and faster discharge of the battery.
Okay, so if there are cordless tools being manufactured and sold without an EPS, how is using those tools any different from running a battery adapter on a Redlink Plus tool, assuming the adapter breaks communication? Leave your thoughts in the comments?.
Now check out this "Stanley Dirt Monkey" video where a Milwaukee rep tells of how their batteries have a built in EPS that protects the battery if you hook it up to a "product that it's not intended for."
If it were me talking to that rep I would have said, so Milwuakee batteries can be used effectively with adapters to run competitor tools, no? Would have been classic to hear the response.
And let's unspin what he said about the battery protecting itself; In my experience testing Milwaukee against Makita and DeWalt I've noticed Milwaukee XC and H.O. batteries overheat faster and more often than Makita and DeWalt batteries, so Milwaukee needs the EPS more than others to save their batteries from a shorter rechargeable lifespan.
Makita has STAR and says when Star batteries are paired with Makita tools with a star symbol or yellow terminal you get
"added protection" that stops the tool if "STAR detects conditions that threaten to overload, overdischarge or overheat the tool or battery."
All DeWalt lithium ion tools have an EPS that "will protect the battery pack against overloading, overheating or deep discharge."
So DeWalt batteries on DeWalt tools have protection but I've read somewhere in DeWalt's literature that running their lithium batteries past the slow down point reduces rechargeable lifespan.?
And I can tell you this, I've literally smoked a DeWalt 20V 3/8″ drill mixing mortar and the EPS didn't do anything to stop that tool from overheating. I mean it was smoking. Still works, by the way.
Bottom Line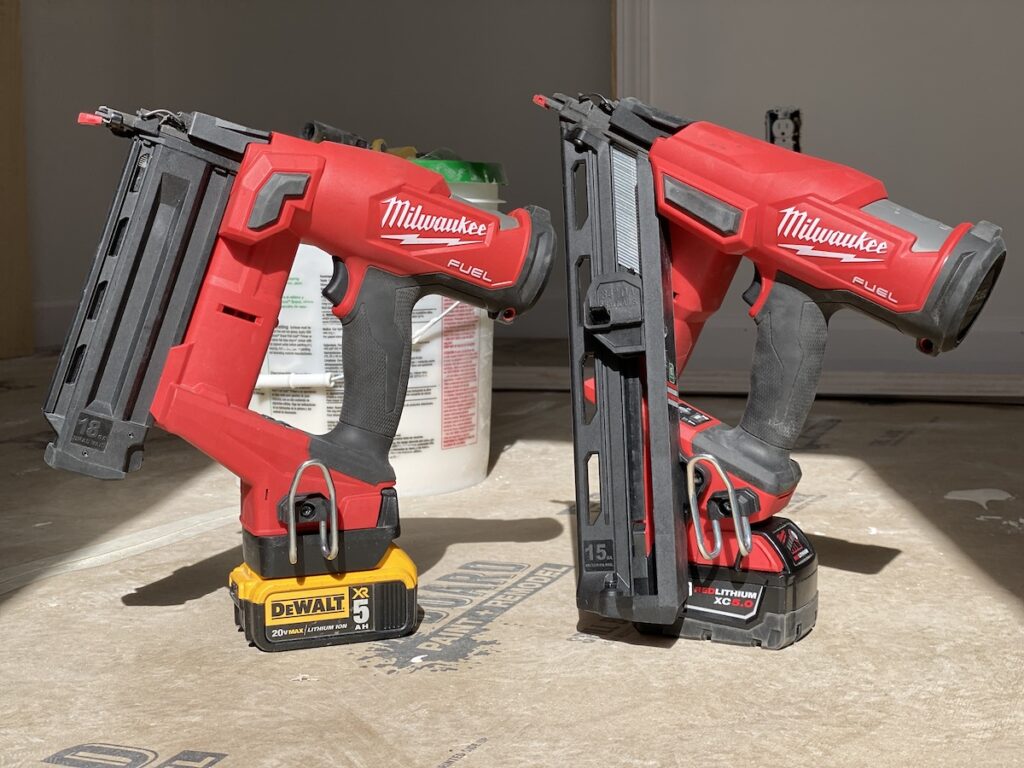 The main issue using adapters seems to be the potential for over-discharging of the battery possibly shortening its rechargeable lifespan. As we heard from the Milwuakee rep, their batteries are internally protected and Makita's may work the same way.
I run mostly DeWalt batteries and haven't had any issues adapting them to Makita's StarlockMax multi-tool, Milwuakee's gen 2 nailers, RIDGID's cordless shop vac, etc,.
If you're worried about an adapted battery being ruined, or having a battery heat up and explode all over your face, I can't tell you that won't happen. For me, they seem safe enough if used thoughtfully and I like them for certain tools.
WARNING
I'm gathering data for an adapter video and may have noticed that leaving an adapter on a battery that's not connected to a tool drains the battery into a brick. And maybe not, still gathering data. Just beware and check back for more info.
Adapters I Have Used
DeWalt batteries to Milwaukee tools.
DeWalt or Milwaukee batteries to Makita tools. Plus USB charge port.
Milwaukee batteries to DeWalt tools.
DeWalt batteries to RIDGID tools.
Stay tuned for more updates on this subject and let us know your thoughts in the comments. See ya! ?