Number one on the list has to be the DWV9000 universal connector with its twist lock swivel action. It connects to DeWalt tools that have a dust port. Pair it with the DWV9190 2.5″ hose adapter, connect it to a shop vac, and you're good to go.
The DWV9000 has threads that screw onto any 1-1/4" hose, and three ball bearings that twist-lock onto DeWalt dust ports, giving us a swivel. 🙂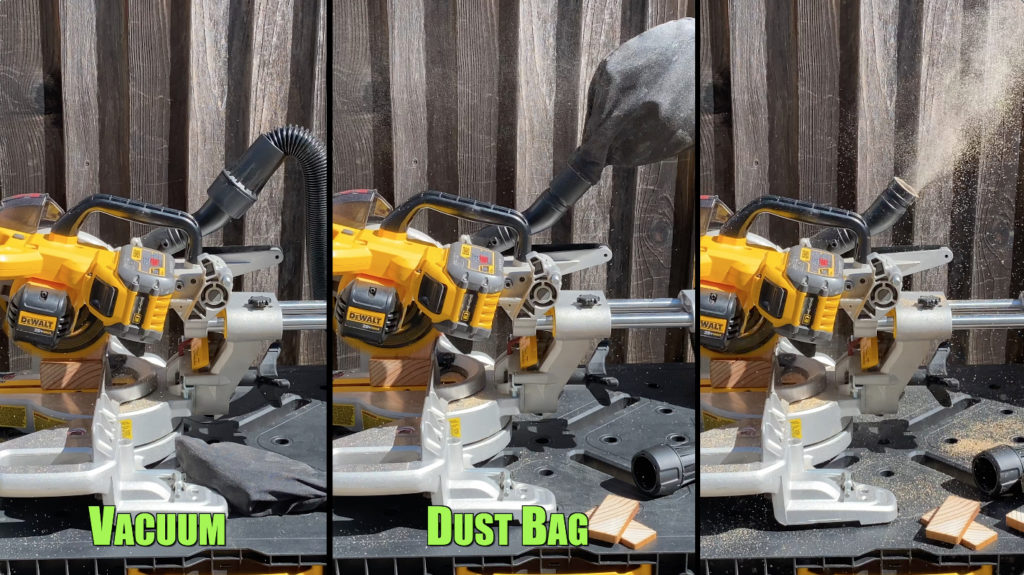 Above, far left, is the DWV9150 angle adapter connected between the miter saw dust port and the DWV9000. The middle pic shows it on a dust bag extension. Anytime you want to angle away, this is the guy.
ToolRev earns commissions on purchases made through our links.
I'll update this post with more DeWalt adapters in the coming days. Hope this helps and I'll talk to you later.